Bill Rowan » Broker, Owner, Realtor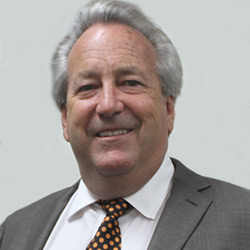 Bill having been raised in Las Vegas is a graduate of Valley High School. He obtained his real estate license way back in 1976. He started out working for Jack Matthews (remember him?) who ran the largest Real Estate Group in Nevada at that time. Later he joined the Americana Group who became the largest Southern Nevada Real Estate Company also. Bill also joined the Army going through Basic and other Training at Fort Benning, Fort Knox, and Fort Eustis. He later was stationed in Germany and at Fort Carson in Colorado Springs. Bill bought his first property in Las Vegas in 1982. Bill worked doing double duty handling his real estate career along with working at Bally's Hotel for over 20 years as a Casino Supervisor. Bill has received the President Obama's Volunteer Service Award and is a member of The National Association of Residential Property Managers, the GLVAR (Greater Las Vegas Association of Realtors), the National Association of Realtors, and the Nevada Association of Realtors. He holds a Real Estate Broker's License and is a full-time Property Manager, Realtor, and Owner of rental investment properties. He is a knowledge whiz when it comes to strategies, policies, and successful methods when handling all the variances that take place helping make rental properties more profitable.
George Morrissey » Broker, Owner, Realtor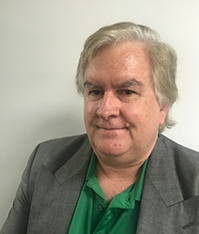 A Las Vegan since 1967 is a lifetime tennis player, reader, writer, magician, show "goer", and 2nd generation Real Estate Investor and Broker. His father, a West Point Graduate, while retiring as a Lt. Col. In the Air Force bought houses in Las Vegas. George graduated from UNLV with a Finance/Real Estate degree. He set many tennis records at UNLV earning a 4-year scholarship.
He received the first ever local Board of Realtors Scholarship to promising students who were building a Real Estate Career! He met, played with and against players such as Vincent Van Patten, Andre and Rita Agassi, Don Rickles, Shannon Gordon, Christianne Jolissaint, Pancho Gonzales, Arthur Ashe, Bobby and Larry Riggs, Eddie Edwards, Eve McVeagh and many more! George has also been a Stockbroker and Insurance agent attending over 200+ investment seminars focused mostly on real estate. He has spoken at a few. Since 1981 He has written a rental house monthly newsletter named MORRISSEY MONEY MATTERS. It's free. George likes attending all types of events and can sometimes share tickets! He follows his son's adventures as Devon is climbing the ladder as a professional poker player and digital coin investor now living in Prague. Devon's mother was the Prima Ballerina for 6 years with Nevada Ballet Theatre. George has a portfolio of rentals buying his first in 1977. He has helped handle over 3000+ rental turnovers, as well as over 300+ sales in his 37 year plus career. George is also an E-PRO and GRI. He is a Full Time Realtor and Real Estate Broker. He holds memberships in Alpha Kappa Psi, NARPM, the Greater Las Vegas, Association of Realtors, the Nevada Association of Realtors, and the National Association of Realtors. George brings lots of experience, details, systems, tools and "trade secrets" to the company to help clients have less trouble, have tenants stay longer, and everyone be happier with the rental experience!
Robyne Stone » Director of Operations, Realtor, and Property Manager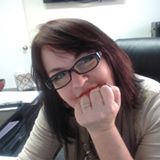 Robyne is the Director of Operations and she holds a Real Estate Salesperson License and a Property Manager Permit. Robyne has been in the business for over 20 years. She started with the property management software side in January of 1991 with Ralph Tudor at RPM Software and moved to Promas Landlord in Virginia in 1999. She moved to Las Vegas in September of 2011 and started working with The Property Management Firm in July of 2012.
Cheryl Sparling » Office Coordinator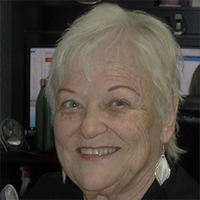 Cheryl moved to Las Vegas in the summer of 2012 and later began her property management career in 2016 when she joined Rowan Real Estate and Rentals on a part-time basis in customer service and then joining the newly created The PM Firm when it began operations in January, 2017. Prior to that time, Cheryl held various positions for two major law firms in Southern California, starting out as a legal secretary trainee and ending more than 35 years later as an executive legal secretary to the Managing Partner in real estate law and handling everyday office administration and the hiring of secretaries and general office staff, with many other duties along the way, from which she retired in July of 2012. Prior to her legal career, she worked in all aspects of branch banking for over 14 years and held various positions ranging from branch teller, vault teller, new accounts, note department and branch operations supervisor before moving over to the administrative side of banking by becoming the head bookkeeper of the consolidated records for all branches of an independent bank, also in Southern California. Cheryl enjoys being semi-retired, a Mom, Grandmother and Great Grandmother, as well as spending time with her Maltipoo (Daisy), friends, Mexican food, playing cards and reading in her spare time.
Rebecca Current » Bookkeeper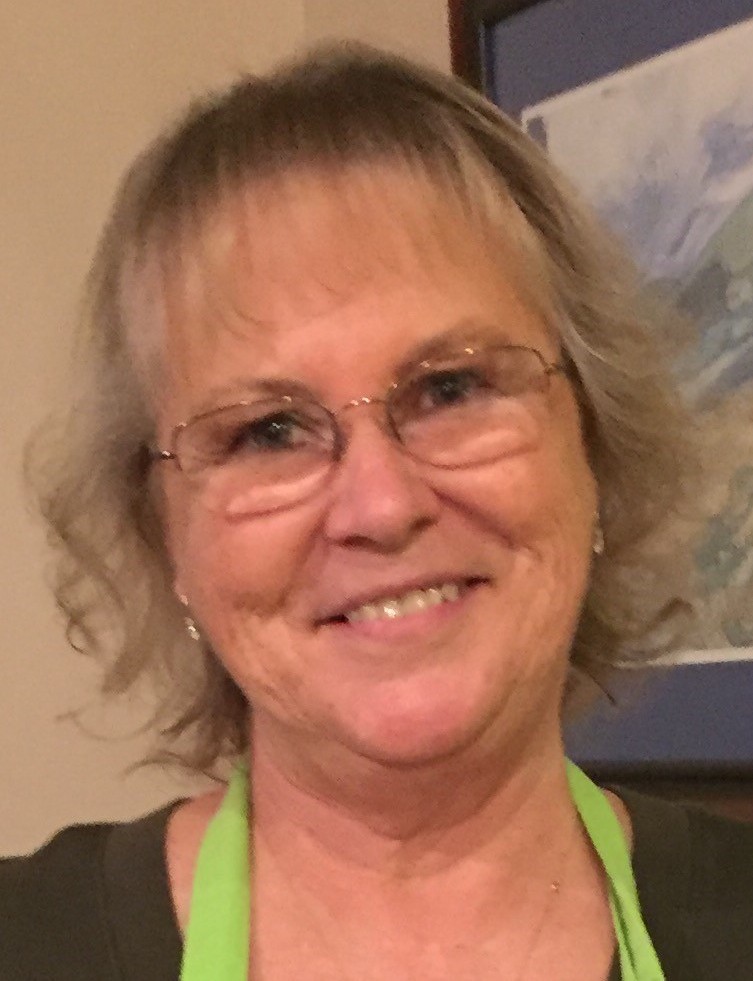 Rebecca Curren is happy to have joined The Property Management Firm in March 2017 to run the Accounting department. She has been working in the property management field as a Office Manager since 2006. She has two small dogs, three adult children, and two grandchildren. She enjoys spending time with her family, traveling, country music and wine tasting.
Sodonia Parish » Maintenance Coordinator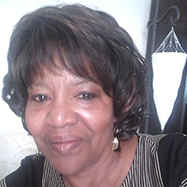 Sodonia moved to Las Vegas from Southern California in 1972 and in 1980, she became a licensed realtor, but decided to forego being a realtor to become a stay-at-home Mom, then later decided to work in the hotel industry, then worked for an architectural firm, followed by working at a utility company here in the valley. Sodonia finally entered the property management business in 2009 where she has been able to use her excellent customer service skills that she has collected over her many years in Las Vegas, which has become "home" to her.
LaTanya Wedlow » HOA Issues & Move-Out Specialist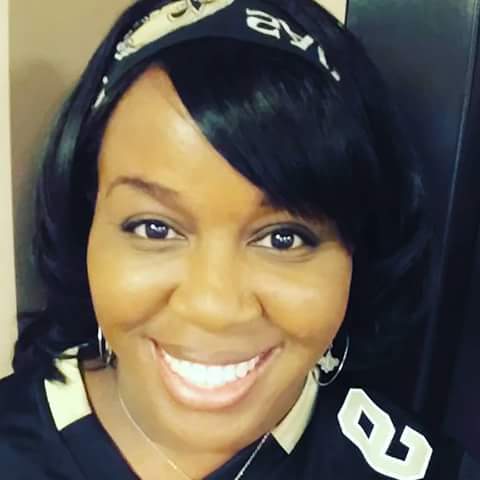 LaTanya has worked with The Firm since June of 2017, she filled a much needed position in the company. She has worked in the casino business for 10 + years and has an incredible amount of customer service experience.
Nick Coltor » Agent, Realtor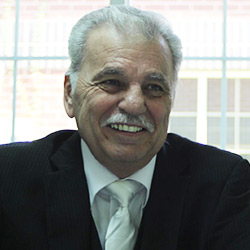 Nick is our listing/showing agent. He holds a Real Estate Salesperson license and a Property Manager Permit. Nick has been in the business for over 30 years and is highly knowledgeable about the real estate business.
Law Bohman » Agent, Realtor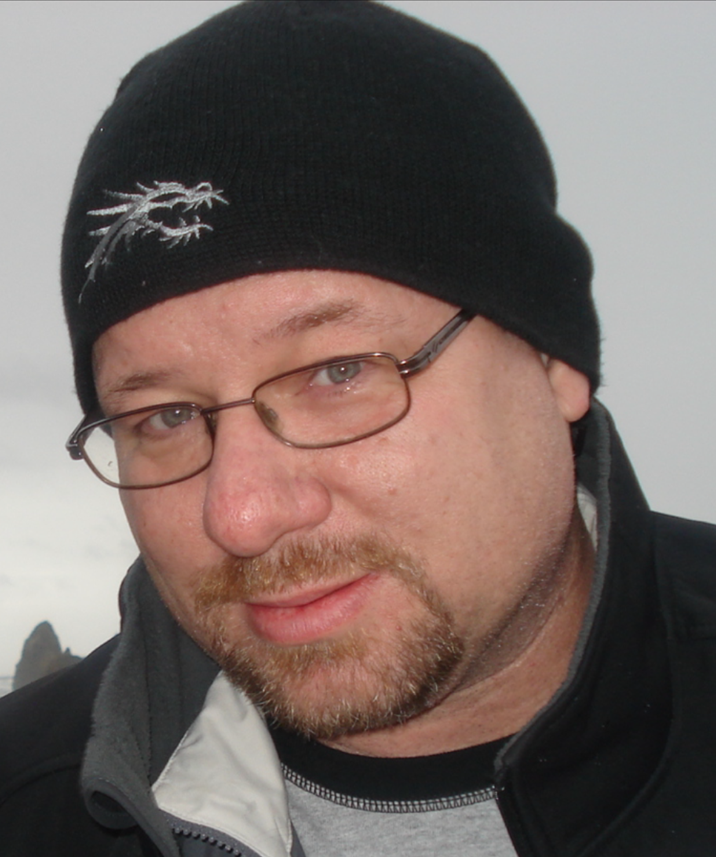 Law was born and raised in Las Vegas. He is from a military family and moved a lot. Graduated from Valley high school. Has held various management positions including a restaurant, a comedy club, sporting goods and logistics companies. He has also worked at various hotels such as the Golden Nugget, The Venetian and helped open the Bellagio. He has spent the last 7 years working in property management administration at Property Services and The PM Firm. Played competitive tennis at the national level and captained several NV state championship teams. Enjoys a good movie, a tender steak and barefoot walks on the beach
Dulce Amador » Real Estate Public Relations Manager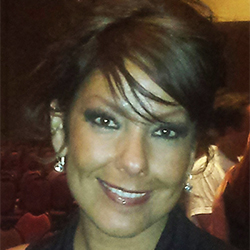 Dulce is Rowan Real Estate Public Relations Manager.